Searching for the perfect gift? Whether it's for your best friend, favorite cousin, gracious hostess, co-worker—or even something special for yourself, we've got your holiday shopping list covered. You're welcome!
For the Beauty Junkie: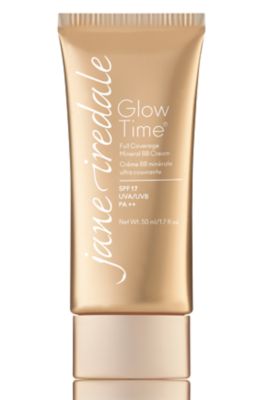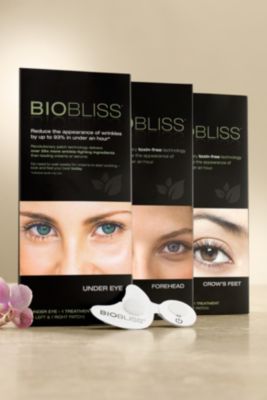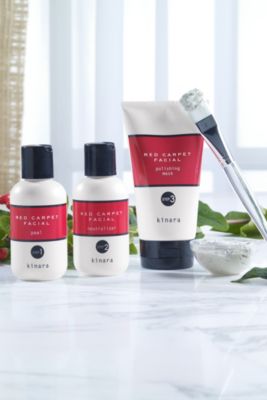 Glow Time™: She's tried the rest, now let her try the best. Give her the crème de la BB creams with this miraculous multitasking formula—which seriously does it all, from evening skintone, minimizing pores and calming redness to hydrating, balancing oils and smoothing away wrinkles. Result: gorgeous, flawless skin.
Biobliss™ Patch: Any beauty junkie will adore this state-of-the-art, youth-enhancing electronic patch. Loaded with Collagen stimulating peptides, it's clinically proven to drastically reduce the appearance of fine lines and wrinkles—in under an hour!
Red Carpet Facial Kit: A perfect pre-party fix for your favorite party girl. Created for Hollywood A-listers who wanted to look their best before attending VIP events and once only available at LA's Kinara Spa, this at-home version of the legendary facial gives the same immediate, camera-ready results in three simple steps. No wonder Halle Berry swears by it before heading out onto the red carpet!
For a Cozy Weekend at Home: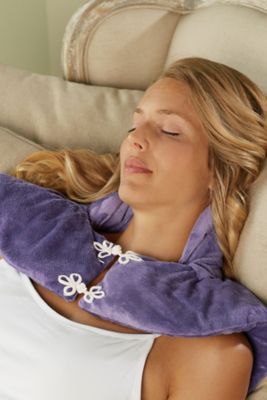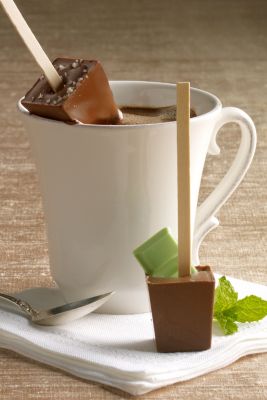 Zen Neck & Shoulder Wrap: Give the
gift of relaxation and soothing aromatherapy with this luxurious wrap. Oversized to gently soothe the neck, shoulders and upper back, it's filled with an aromatic insert of Cinnamon, Clove, Eucalyptus and Wheatberry. Warms easily in the microwave and can be chilled in the freezer for cold therapy.
Hot Chocolate on a Stick: Handcrafted of the finest premium converture chocolate for exquisite creaminess, swirl these "chocolate-on-a-stick" blocks into steaming milk or water for a cup of truly decadent hot cocoa. The 3-flavor Tasting Pack includes one each of French Dark Truffle, Salted Caramel and Vanilla Mint; in the 5-Flavor Tasting Pack you'll also get one each of Belgian Chocolate and Three-Chili—rich chocolate with a zingy punch of chipotle, ancho and cayenne.
Montauk Throw: When the chill sets in, she'll reach for this super-soft plaid throw again and again. Rendered in rich earth tones and chic neutrals, this opulent layer blends well in any decor.
For the Foodie: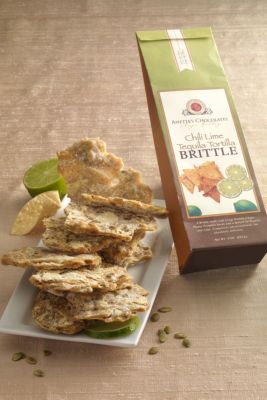 The Foodie Popcorn: A true foodie's version of gourmet popcorn! Made from air-popped organic kernels and the finest ingredients from around the globe, this artisan-made sampler includes Fleur de Sel Caramel, Black Truffle & White Cheddar, Chipotle Caramel & Almonds, Pimentòn de la Vera and Ginger Sesame Caramel.
Chili Lime Tequila Tortilla Brittle: Yes, you read that right! A hint of spice and lime, organic tortilla chips, roasted pumpkin seeds and a splash of tequila make up this amazing, must-taste concoction.
Molecular Gastronomy Kit: This fabulous DIY kit includes everything you need to experiment at home with the molecular techniques seen on Top Chef and in high-end restaurants. Your favorite foodie will be able to impress her guests with mint caviar beads that burst in the mouth, lemon foam, chocolate spaghetti and more. Includes pre-measured food additives, specialized molecular tools and a 50-recipe DVD.
For the Glamour Girl: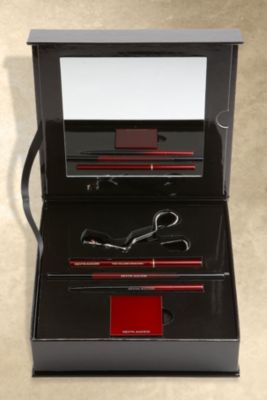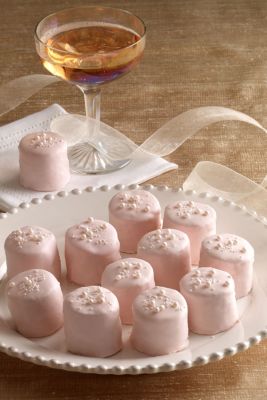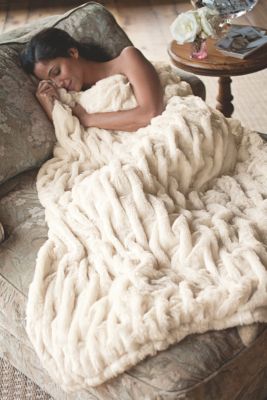 Kevyn Aucoin Best of Kit: Give her the tools of the
beauty trade, courtesy of Kevyn Aucoin. This kit brings together the most coveted cosmetics essentials—cult favorites that any beauty lover would never want to be without. Includes the celebrated Eyelash Curler, The Volume Mascara, Eye Pencil Primatif (perfect for creating to-die-for eyes on the go), Precision Brow Pencil and The Essential Eye Shadow Single in Whisper, a pale, suit-everyone shade with a lasting, crease-free finish.
Pink Champagne Cake Os: What could possibly be more chic than a bite of pink champagne cake? This melt-in-your-mouth indulgence of moist cake and homemade frosting bites is infused with pink champagne before and after baking then covered in tinted white chocolate and topped with edible pearls.
Faux Fur Throw: The most glamorous throw we've ever seen—lush, plush and soft beyond imagining. This layer of decadent coziness reverses from opulent faux fur to plush velvet.
For a Classic Holiday Experience: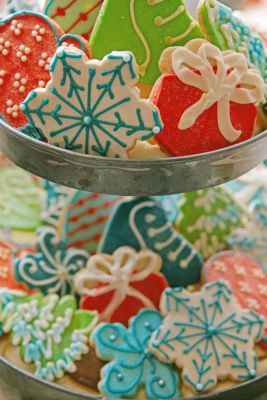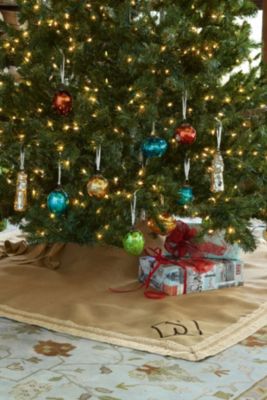 Nest Holiday Candles: Set the holidays aglow. In an intoxicating blend of rich spices, fresh citrus and warm amber, these beautiful candles have twice as much concentrated fragrance oil as standard candles. Makes a festive seasonal statement for anyone on your list.
Holiday Sugar Cookies: Light-years beyond the average sugar cookie, these are, without a doubt, the best we've ever tasted—soft, buttery and covered in handmade icing. Offered into an assortment of wintry shapes—mittens, snowflakes, gift boxes, snow-covered trees and ice skates—this set makes the perfect holiday gift.
Jute Fringe Tree Skirt & Jute Stocking: Add a beautiful finishing touch to her holiday decorating with this rustic-chic tree skirt and stocking. Fashioned of natural jute and embellished with rows of ornate stitching, they can be made even more special with an embroidered monogram.
For the Romantic: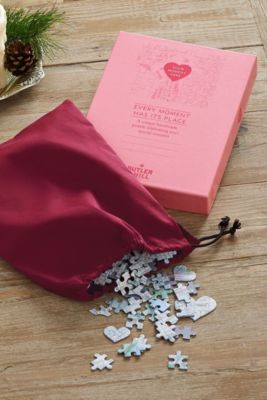 Enchanté Perfume Set: Inspired by a memory, this captivating scent blends notes of night-blooming Jasmine, exotic Bergamot and Mandarin Orange with a sensual base of Musk. Together they create a fragrance that is at once enticing and unforgettable. Great for giving, this beautiful set includes an engraved crystal bottle with wand applicator, empty roller ball bottle (perfect for touching up on the go), a 1 fl. oz. bottle of Enchanté Perfume Oil and a miniature funnel for easy transfer.
Every Moment Has Its Place Puzzle: We fell in love in… Relive those special moments with this personalized 400-piece jigsaw puzzle. Featuring a map of your romantic location (based on an address that you provide), it's an ultra-thoughtful gift for an anniversary, birthday or holiday.
Peluche Sweater: Lovely crocheted appliqués and an angled hem give this cashmere-kissed sweater its romantic appeal. Cozy, sumptuous and feminine, all at the same time.
For the Hostess: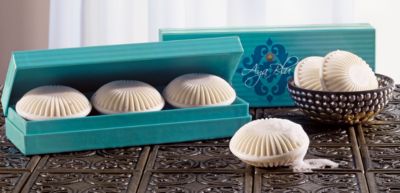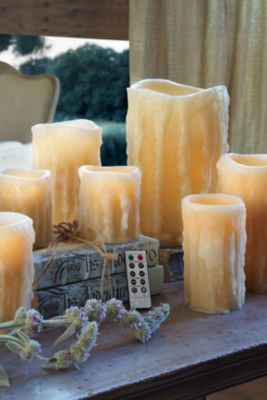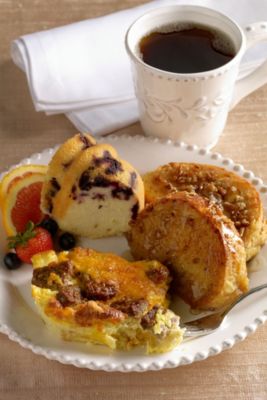 Aya Blu Soap Set: Maintain your status as best guest with a gorgeous gift. Perfect for the generous hostess, this luxurious, moisturizing soap set is infused the hypnotic scent of our popular Aya Blu Fragrance. Includes 3 bars, boxed and ready for giving.
Fabulous Flameless Candle with Remote: The easiest way to create an inviting mood. With the appearance of luxury candles that have burned down for hours, these wax imposters have a built-in 4-, 6- or 8–hour timer; an easy-to-use remote lets you control the timer, flicker and brightness of the candles.
The Perfect Brunch: A wonderful gift for the gracious hostess, this delectable set is just the thing for a long, leisurely weekend at home. Includes Baked French Toast (full of cinnamon, pecans and drizzled with maple syrup); a savory Breakfast Casserole of eggs, sausage and creamy cheddar cheese; a Citrus Blueberry Pound Cake; and VeryVera's signature blend coffee.
For Your Best Friend: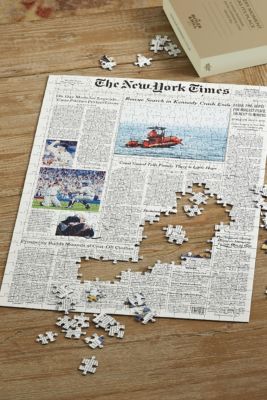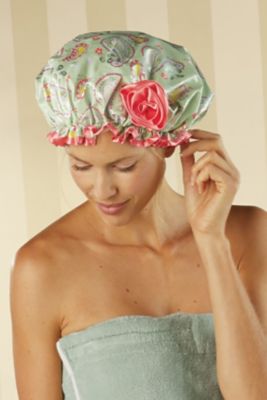 Brownie Gift Box: The ultimate indulgence, these rich, fudgy brownies derive their incredible flavor from the finest ingredients. Made by hand in small batches, they're loaded with chunks of premium Guittard chocolate. Boxed for giving and available in your choice of flavors: Classic Chocolate, Chocolate Peanut Butter, Pumpkin Spice or Peppermint Candy.
New York Times Front Page Puzzle: Capturing momentous times in history, these unique 400-piece jigsaw puzzles are created using rare archived editions of the New York Times dating back to 1888. You pick the date, and they'll make your personalized puzzle!
Bath Diva Shower Cap: Channel her inner bath diva with this pretty shower cap. A chic way to keep tresses dry while soaking your cares away, it has a frizz-free lining to keep hair flawlessly smooth. Comes in three fabulous prints: zebra, pink dots or silver floral.
For the Fashionista: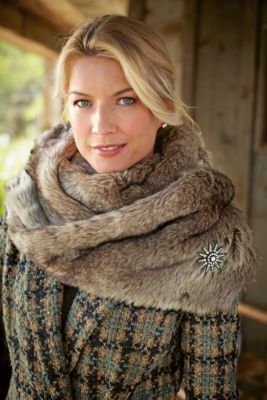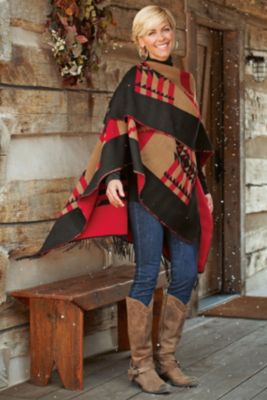 Infinity Scarf: She'll find infinite uses for this fabulous scarf. Knit in a luxuriously soft tweed, simply wrap and drape for a chic look with no loose ends.
3 Feathers Ruana: A layer of pure drama (and opulent softness), this wonderful black fleece ruana is trimmed with a flurry of ultra-suede fringe all around the hem.
Essex Leather Belt: Add a dash of polished, town-and-country style to your look with this luxe leather belt. An oversized golden horsebit buckle does the job—adding gleaming, tack-inspired detail to any ensemble.
---